Boston United Track & Cross-Country Club's Coaches

We support running and field events and have coaches that specialize in sprints, middle/long distance, jumps and throws
Said was born in Somalia but grew up in Roxbury, Massachusetts. He went to English High School and then University of Arkansas. While running track his highlights were high school 800m national champion and also set some State and New England records. In college, he won national championships twice and was ranked top four for 3 years in the 1500 and one mile. Later he would have a sponsorship and contract with Nike for five years. Said teaches and coaches South Boston High School.
Beside with his professional life, Said is in the same way committed to his personal life. He is married to his beautiful wife Suad Mohamed Guhad and blessed with three beautiful children, Mohamed, Zaynab, and Bilal.
Sekou Dilday
Head Coach/Sprints & Jumps

A Boston native, Sekou attended Natick High School through the METCO program and excelled in many sports including Track & Field.  Some of his high school accomplishments were winning the MA State Championship in the long jump and placing 6th at the New England Championship in the 200m.  Sekou attended Wheaton College after high school for one year and was a two time All American and placed 3rd at both the indoor and outdoor DIII National Championships in the 400m.  Sekou transferred to the University of Pittsburgh for his final three years of college and was a Big East Champion, IC4A champion, set the indoor 400m school record, and was a DI National Championship qualifier in the 4×400 relay.
Sekou resides in Hyde Park and works in the Pharmaceutical industry.
Sekou has been a Boston United coach since 2011.
Ted Loska
Co-Founder/Throws Coach
Ted comes from a long athletic career, first as an accomplished athlete, coached by renowned individuals and then as an accomplished coach himself with athletes reaching regional and national status.
A Boston Public School teacher for nearly 25 years, Mr. Ted, as he is known, began his Boston coaching in Dorchester and Roxbury as the neighborhood swim coach, bringing thousands of children into the sport with some taking their accomplishments to college campuses, or becoming professional lifeguards or swimming instructors themselves.
To this skill he added the throwing events of Track and Field. His track coaching experience began at the Grover Cleveland Middle School and is now the throws coach based at the John D. O'Bryant High School. Open to including any interested student, this open door policy has allowed many Boston students to gain from Coach Ted's experience, knowledge and leadership.
Barbara Hamilton
Co-Founder/Secretary

A Recreation Program Manager for the City of Boston, her work is diverse as the seasons whether it is coordinating a rowing tournament or planning a multi-sport festival for girls in the spring, organizing tennis lessons in the summer, introducing cross country running in the fall or track meets in the winter.  It's always something different and new that allows her to be creative, work hard and have fun while meeting students, parents and others who like to be active and lead healthy lifestyles.  She has 37+ years in the field of recreation and youth services, a 1995 Shattuck Awardee, founding Board Member of Boston United Track & Cross Country Club.
Barbara, has always called Hyde Park home, where she is an active community leader, mother and grandmother.

James Dilday
Youth Development Coach
James Dilday is an attorney and the senior member of our board of directors. He has prepared our corporate papers and our submission to the Internal Revenue Service for a 501 (C )(3) non profit designation.
He was a track runner in his own right winning the 60 yard dash in the city junior high championships as an 8th grader as well as city and state championships respectively in the high jump and 4×440 relay. James also metaled in the high jump in both the state meet and BAA meet (New England Indoor games) while attending Boston English High School. He did not run track at Howard University, instead focusing his extra curricular activities on the civil rights struggle as a member of the Student Non-violent Coordinating Committee (SNCC). However, he was known as "the fastest thing on concrete" having never lost a race on the streets of Washington DC while competing for money.
Tony DaRocha
Co-Founder/Coach
Coach DaRocha joined the Emmanuel staff in 2001 as the Head Coach for the Men's and Women's Cross Country, Indoor and Outdoor Track & Field programs.  He has succeeded in fostering success for all six Saints' varsity programs, beginning from their inception during the 2001-02 seasons.  Under DaRocha's direction, Emmanuel's Cross Country and Track & Field programs have received received recognition at the conference, regional and national levels.
During his tenure at Emmanuel, DaRocha has been named the Great Northeast Athletic Conference (GNAC) Cross Country Coach of the Year six different times. He was voted the GNAC Women's Coach of the Year in 2007, 2011 and 2014 and the GNAC Men's Coach of the Year in 2008, 2010 and 2012.  DaRocha led Emmanuel to double GNAC Cross Country Championships in 2013, as both the Emmanuel men and women won conference titles.  He has also coached the Saints to 30 individual All-Conference finishes, including the 2008 GNAC Women's Cross Country Individual Champion and the 2013 GNAC Men's Cross Country Individual Champion.
DaRocha has coached the Saints Indoor Track & Field programs to twelve All-New England performances and to twelve All-ECAC performances.  The Saints' success outdoors has been even more prolific, with Emmanuel racing to 32 All-England performances and to 14 All-ECAC finishes under DaRoach's direction.
Coach DaRocha led Emmanuel to New England Championships for Indoor Track and Field in the men's 55mH (2009) and for Outdoor Track and Field in the men's 400mH (2013).  With DaRocha's guidance, Nathan Bruno became Emmanuel College's first Track & Field All-American in 2013, when he finished 6th in the 400mH at the NCAA Division III National Championship.
Prior to joining the staff at Emmanuel, Coach DaRocha was an exceptional high school coach at the local, regional and national levels.  Among DaRocha's many accomplishments is his development of the only two-time male Foot Locker National Cross-Country Champion.
Coach DaRocha had a tremendous experience at Boston Latin High School during his eight years at the helm of the Wolfpack program. During his coaching reign at Boston English in men's and women's cross country and Boston Latin in men's and women's indoor and outdoor track & field, DaRocha developed four All-Americans, nine All-New Englands, 15 All-State, 24 Class, and 74 League Individual Champions. He coached the cross country team to four State Class Championships and one All-State Championship. View the 1997 Sports Illustrated article on some of Coach DaRocha's high school coaching success.
On the high school track, Coach DaRocha has developed two National Champions in the 800-meter run. He expanded the program from its grassroots incarnation of one person to a team of 85 student-athletes during his coaching tenure in the Boston Public School system.
A 10-kilometer specialist himself, DaRocha owns a personal best 10k time of 29:11 and still competes as a memeber of the Boston Athletic Association (BAA).  DaRocha is a 1984 graduate of Boston University, where he earned All-East honors as a student-athlete. DaRocha holds a master's degree in School Administration from Cambridge College.
In addition to serving as the head coach for the six running programs at Emmanuel, DaRocha also works full-time as a physical education teacher and instructor in the Boston Public Schools.
Plensa Barsir
Coach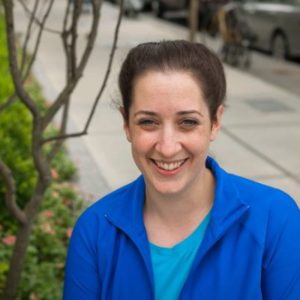 Elizabeth Reynolds Lupo
Athlete Recruitment/Coach
A Boston Public School teacher for ten years, Elizabeth has spent her full BPS carrier in Dorchester. RL, as she is affectionately known by her students, is currently a physical education teacher at William E. Russell Elementary School.
RL is a Massachusetts native, growing up in Weston a Boston suburb. She ran cross-country, indoor and outdoor track as well as serving as the team manager for her high school track team. RL went on to receive a Master's degree in Physical Therapy from the University of New England. RL found her passion in health promotion and prevention, and has found health advocacy at the school level and club level to be a great fit.
Frankie Gonzalez
Marketing/Coach
Frankie Gonzalez is a Boston native and sports enthusiast who has worked in Professional Sports and Higher Education for the last 17 years.  Frankie is passionate about mentoring young adults both domestically and abroad.  He currently works for the Boston Red Sox overseeing Lindos Sueños, a philanthropic summer program in the Dominican Republic for high school baseball players.  He also freelances with Northeastern's Center for Sports in Society, facilitating domestic violence prevention workshops for professional athletes in both the U.S and Dominican Republic.  Additionally, Frankie works as a Production Manager at the NFL SuperBowl annually in various cities throughout the U.S..  He volunteers with many charities and non-profits throughout the year, and has served on the board of South End Baseball and on the Boston United Track and Field Club.  Frankie works full-time as a Cooperative Education Faculty member at Northeastern University's D'Amore-McKim School of Business, and he spends his free time relaxing at home with his wife and two daughters.
Michelle Elizabeth Howell
Middle Distance Assistant Coach
Michelle is a Florida native and has been involved with the running community for the majority of her life, starting her own career with a local youth running club. As a high schooler, she was focused on the 400 and 800 meters ending her career ranked amidst the top 30 runners in the country for the 800. While at Jacksonville University she has claimed two school records, an A-SUN conference record, five conference championships, and is a 2017 Indoor All-American in the 800.
She holds a track and field technical coaching certification from USTFCCCA, is a current MBA student, and active in community revitalization efforts in Jacksonville, FL. She has been a volunteer coach with various youth track and field programs since 2010.
Maxwell Unterhalter
Distance Assistant Coach
Max grew up in South Florida but came to the Northeast for college and the opportunity to run cross country and track at the collegiate level. He ran competitively for Union College at the NCAA Division III level, captaining both the track and cross country teams his junior and senior years. Still training for his own races, his passion for the sport runs deep and enjoys working with others who want to pursue the sport.
He currently works as a consultant and government contractor in Boston.